Facilities

Electro-Therapy Department
Modern equipment used to treat patients with disorders ranging from sports injuries to degenerative diseases are made available here, helping the students to gain practical knowledge and treatment modes.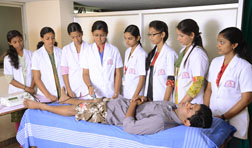 Exercise Therapy Department
Patients with problems concerning postural imbalance, gait disorders and the like are treated here using the latest equipment developed for the purpose.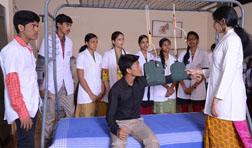 Anatomy & Physiology Lab
Well-equipped with relevant apparatus, this lab enables students to pursue practical studies relevant to curriculum.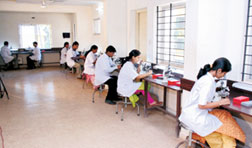 Computer Lab
Students have the advantage of updating themselves regarding their course of study in the computer lab at the college.